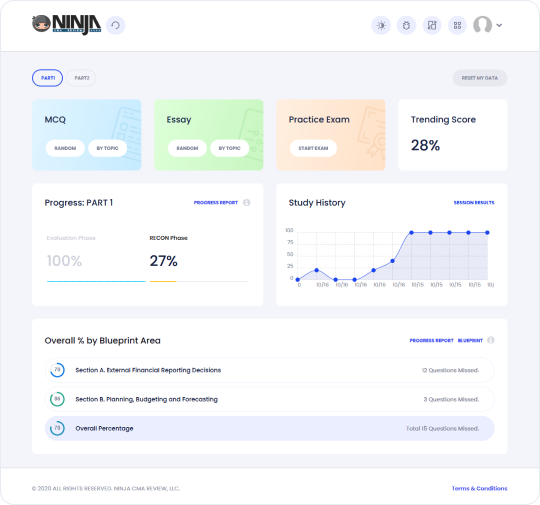 NINJA CMA MCQ
The sleekest, most intuitive CMA testbank on the market. We hear this over and over again.
Whether you're looking to bolster your primary CMA Review Course's testbank, or you're using NINJA exclusively, this software stands out above the others.
Comprehensive answer explanations are provided for each MCQ, the design is clean and includes a Dark Mode, practice exams that mimic the real deal, a Trending Score, and other reports to help you see where you stand, NINJA MCQ has it all.
NINJA MCQ reporting even allows you to see exactly how well you're doing down to the smallest subcategory level so that you can focus on your weaker areas as you get closer to exam day.